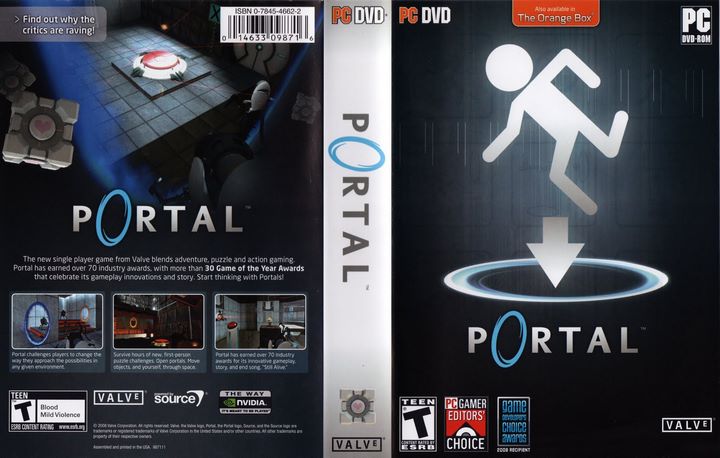 About This Game
Portal is a Single-player First-person Logic video game developed by Valve Corporation. The gameplay centers around the Aperture Science Handheld Portal Device (ASHPD), a handheld device that creates portals on flat surfaces, allowing instant travel and a visual and physical connection between any 2 points in three-dimensional space.
If two linked portals are in different planes, strange effects in geometry and gravity can occur. For example: the player can walk through a portal in the wall and "drop" from the ceiling several meters behind where they started. Only 2 portals can be kept open at the same time.
If a new portal is created, it will replace the previously opened portal of the same color. To progress through the game, the player must learn to use the particular effects of having two portals joining areas where gravity works differently to their advantage. The way the portals work, they retain the inertia of the objects that pass through them, but change the direction of their trajectory according to the surface they are placed on.