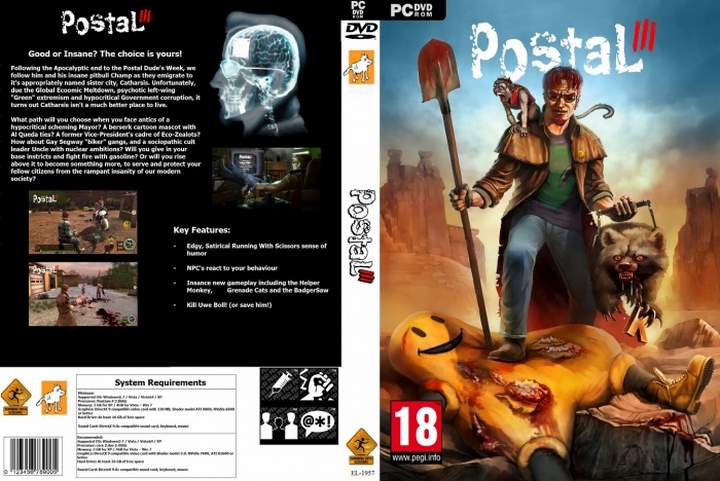 About This Game
Postal 3 is a third person shooter. It is the third game in the Postal video game franchise. The game uses motion capture with performances by a wide variety of celebrities, including movie stars and Playboy Playmates.
In Postal III, Postal Dude (protagonist of the saga) emigrates to Paradise's sister city (which was blown up with a nuclear bomb), Catharsis, Unfortunately, due to the global economic collapse, to the psychotic and radical left-wing extremist group "Green" and hypocritical government corruption, Catharsis doesn't turn out to be a much better place to live.
A twisted and paradoxical world, inspired by real people, events and philosophies, Extensive, detailed and interactive environments, Vehicles with crazy gameplay, POSTAL style, NPCs react to your behavior in a very varied and surprising way.