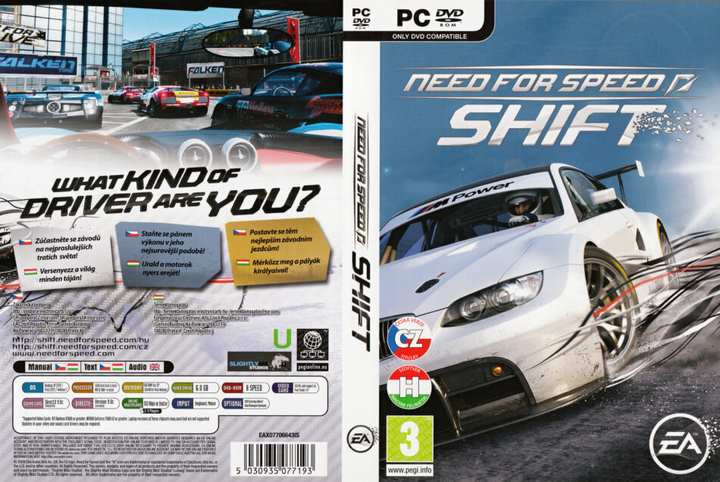 About This Game
Need For Speed Shift is the thirteenth installment of the Need for Speed racing video game saga. Like its predecessor NFS ProStreet, Shift returns with a sim racing mode. Although the two games are similar, Shift's handling is much more realistic and does not contain a story.
Upon starting the career mode, the player must do a test drive to decide the configuration of the car. Upon completion, the player is welcomed to the NFS World Tour, and will need to compete in the races to not only win and unlock them, but also earn stars that allow them to purchase other cars.
There are 19 circuits in total, including those that actually exist such as Mazda Raceway Laguna Seca, Silverstone, Brands Hatch, Road America, among others. Some of these races also appeared in other racing games, notably Gran Turismo.