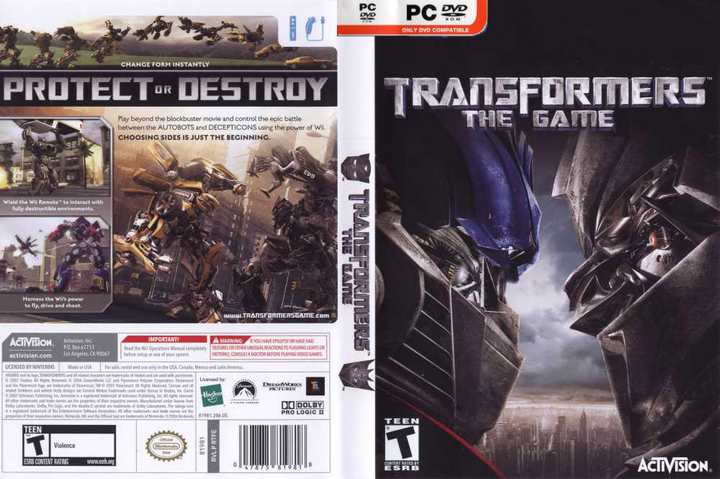 About This Game
Transformers: The Game is a Transformers video game where you can choose between the sides of the Decepticons or the Autobots. The game goes in chronological order according to the story of the movie. The only game that differs from the others is the one for Nintendo DS, it was sold in two parts, since one focuses on the Decepticons and the other on the Autobots.
In the game all the Autobots and Decepticons from the film are chosen, but on the DS console you create your own Autobot or Decepticon to pass various missions during the course of the game. To start the game, in the start menu, you are given a choice between the sign of Autobots or Decepticons according to the side you want to belong to.
Early in the game is the introduction to the war on Cybertron. If you are Autobot your first mission will be with Bumblebee and if you are Decepticon you will start with Blackout in the Qatar desert. In the game, to accept the missions, you have to go to the green circle and press ENTER on PC.