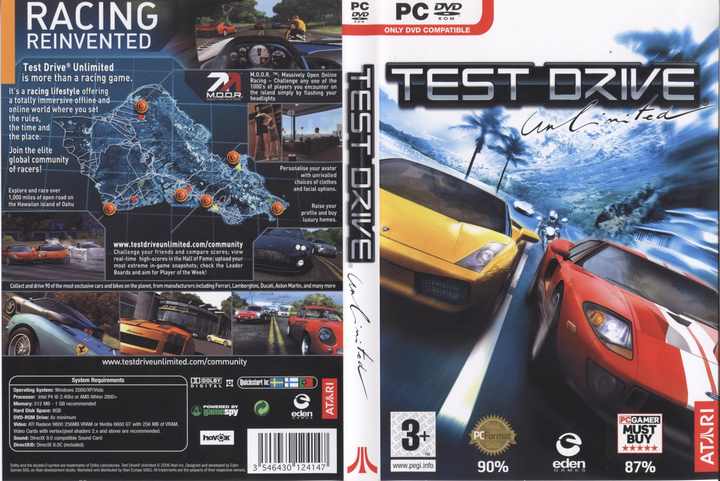 About This Game
Test Drive Unlimited is a Street Racing video game in the Test Drive series containing car and motorcycle licenses on more than 1500 km of roads and highways on the Hawaiian island of Oahu developed by Eden Games and published by Atari.
The cars are classified into classes, from G to A (G being classic cars and A being performance cars). The motorcycles are also classified into classes, the MB (MotoB) and MA (MotoA). If the player registers a valid in-game profile as a GameSpy ID, apart from all offline content, they will also access all online content.
While he is not playing a race, a maximum of 7 players can be synchronized with him (8 counting the player himself), he will be able to create and belong to clubs, he will be able to access online competitions within the club, between clubs or between other players in the game.