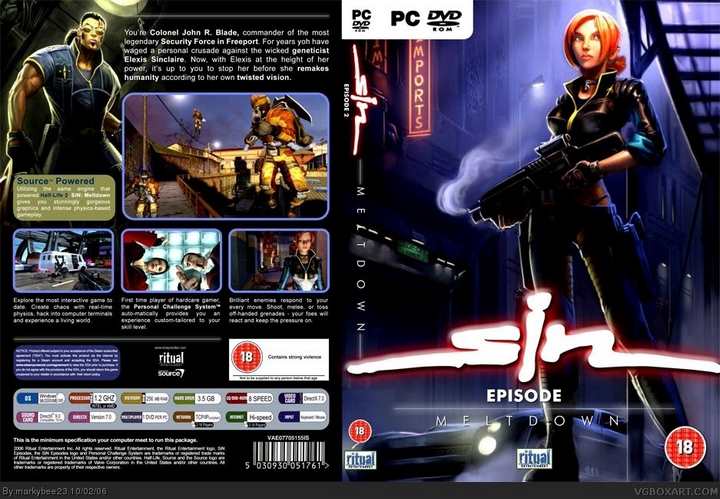 About This Game
SiN Episodes: Emergence is a First-Person Shooter video game developed by Ritual Entertainment. In the video game we take the role of John Blade, commander of HardCorps, an agent of the elite security forces assigned to protect the inhabitants of Freeport City.
4 years have passed since the first battle against Elexis Sinclaire, a beautiful, brilliant and cruel scientist whose only goal is to make a new version of humanity according to her own twisted vision.
Legislation has failed to force Elexis and her billionaire empire, SiNTEK, to pay her debts, so Blade is forced to take the law into her own hands. On this mission they join Blade JC, a hacker who is hiding something, and Jessica Cannon, a hot newbie who always finds a way to access any security facility.