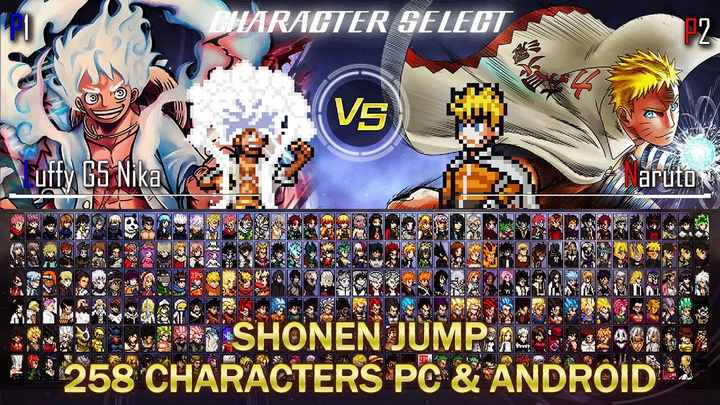 About This Game
Three-dimensional fighting game Jump Force Mugen. One Piece, Naruto, and more anime characters are seen in this popular anime game. Jump Force Mugen contains elements of Jump Force and is based on the Mugen engine.
All the menus in the Battle Selection Menu, the New Home, and character selection menus have been altered. In the game, every Anime series character can be found on the battlefield. Anime Characters compete for supremacy. Find out who's the strongest. Make your worries stronger by improving your fighting skills. Play and let me know what you think.
Jump Force Mugen has amazing graphics well designed in 2D. As you know that Mugen games have their own style of graphics. But this Jump Force Mugen has newly designed amazing graphics & new customized features.