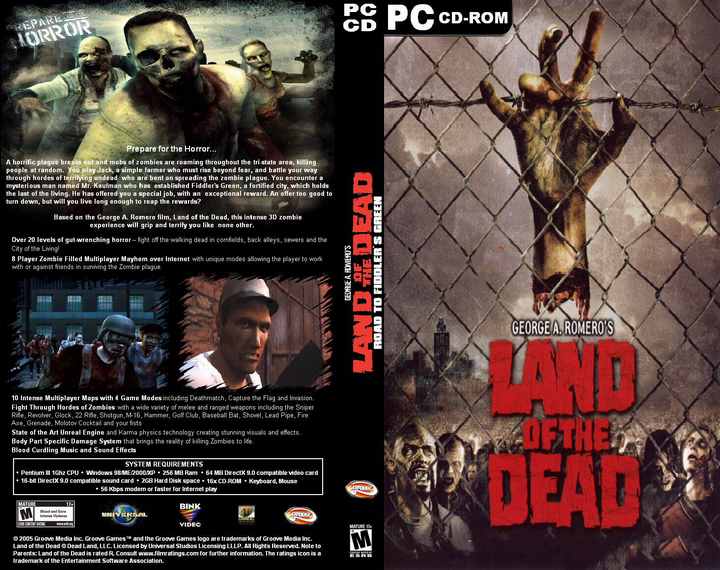 About This Game
Land of the Dead Road to Fiddler's Green uses the traditional first-person shooter (FPS) gameplay. Players can use a variety of weapons, either melee or firearms to combat through the hordes of zombies.
Some weapons are capable of dismembering zombies, while other weapons are not. The zombie's jaws, heads, arms, forearms, and legs can be carried or severed by the player. This can very effectively save the player from making an escape.
The zombies themselves appear in many varieties (regular ones, armed with a melee weapon, crawlers, puking, screamers that summon other zombies, and poisonous, explosive ones) and each have a different number of hits to kill, which Varies depending on game difficulty setting.