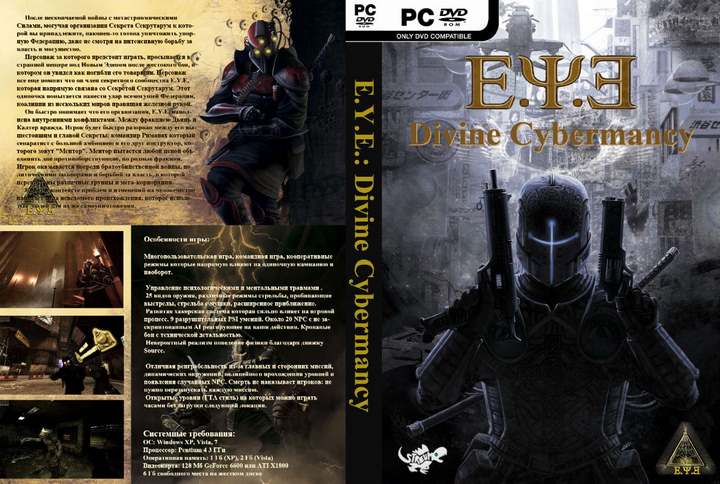 About This Game
E.Y.E: Divine Cybermancy is an FPS/RPG powered by the Source engine and set in a dark cyberpunk world. Wage a war against the powerful Federation. As a member of the strange secret society E.Y.E., you wake up after a fight in which all your comrades have been killed.
E.Y.E, an armed branch of the Secreta Secretorum, is attempting a coup against the powerful Federation, a coalition of various worlds and planets that rules with an iron fist.
To further complicate matters, E.Y.E itself is plagued by its own internal conflicts between the Jian and Culter factions, to which you belong. Your allegiance is divided between Commander Rimanah, your superior and head of the Secret, who is a Separatist with unstoppable ambition, and the «Mentor», your friend and instructor.