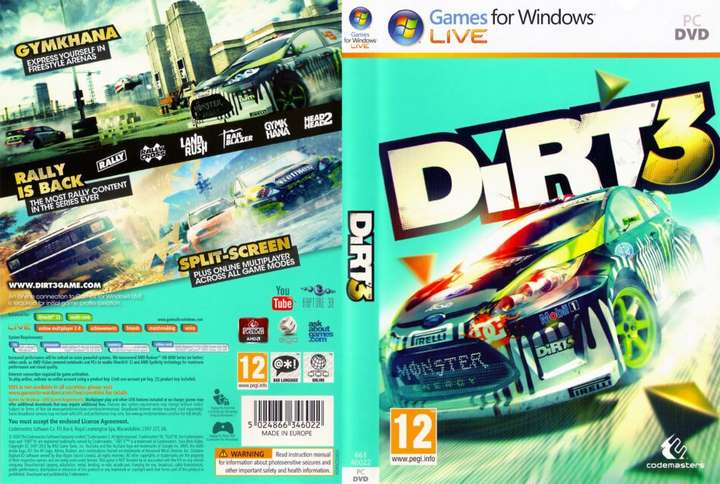 About This Game
DiRT 3 is a driving video game and the eighth installment in the Dirt saga. The game maintains the same philosophy as its predecessors: simplified arcade driving, with some real driving simulation.
When starting the game, we can create our own profile by specifying name, nickname, gender and nationality. As a novelty, if we have a YouTube account, we can enter its data in the profile to upload videos.
Once the profile is created, the player meets with the members of his team who will guide him throughout the championship. The basic environment of the game is much more traditional than in DiRT 2. The menus are still three-dimensional, but are now placed in a virtual environment, which also shows the last used car.