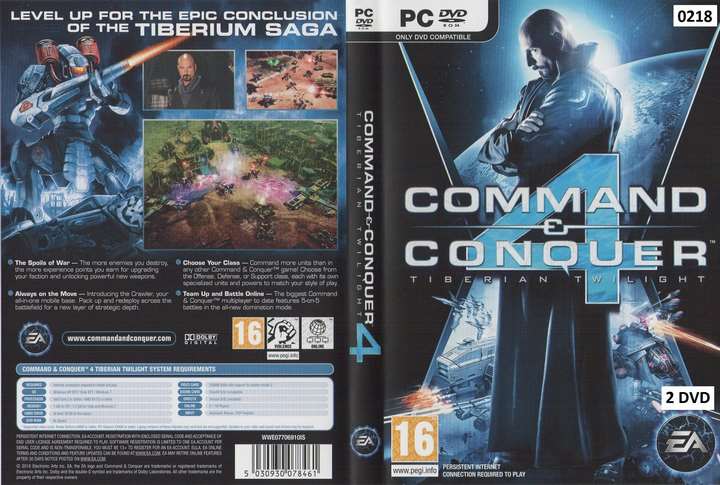 About This Game
Command & Conquer 4: Tiberian Twilight is a real-time strategy video game. We are in the year 2062 and humanity is on the brink of extinction; Tiberium, the mysterious alien crystalline structure that has infested Earth for decades and has served as the main excuse for the incessant conflicts between the Global Defense Initiative and the Brotherhood of Nod,
is about to make the planet uninhabitable. Man is virtually extinct when Kane, the leading prophet of Nod, emerges from his retirement to inform the GDI that he has developed a system capable of controlling Tiberium and harnessing its power.
Choose Your Class. Choose from three unique classes for both GDI and Nod, each with their own specialized units and powers, for more strategic combat options that adapt to the play style you choose! Offensive, Defensive and Support Classes.