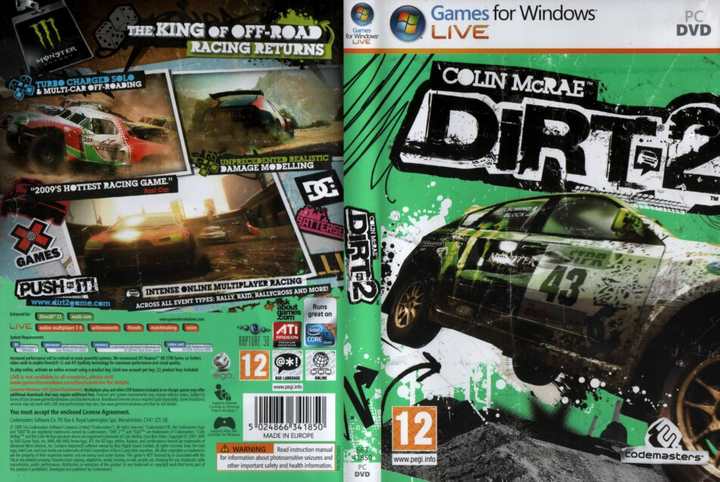 About This Game
Colin McRae: Dirt 2 is the seventh installment in the Colin McRae Rally driving video game series. The game inherits from its predecessor the arcade driving style but with slight touches of simulation.
Like its predecessor, this game maintains the variety of competitions. The rally is no longer the main discipline of the game, but is at the same level as the others. The player creates his pilot profile, determining name and nationality. After this, he starts his career in the Dirt world.
The competitions are shown on a map, which highlights the nine locations of the game (London, Baja California, Morocco, Croatia, Malaysia, China, Japan, Utah and Los Angeles), which are unlocked as the game progresses.