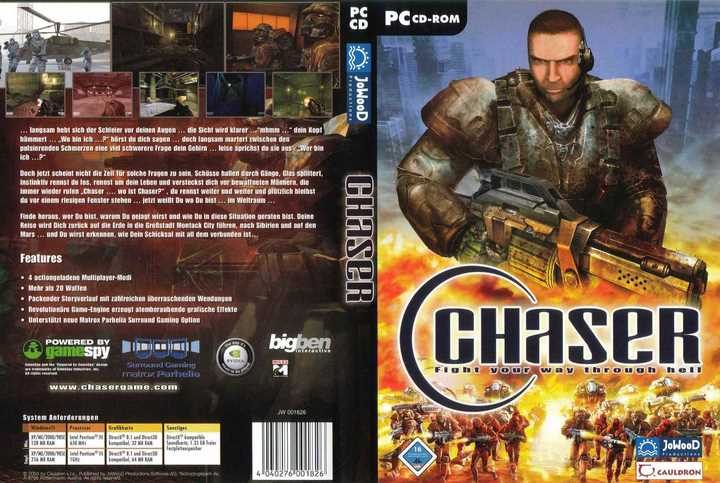 About This Game
Chaser is a first-person shooter (FPS) video game that mixes sci-fi themes in the style of games like Halo: Combat Evolved, Pariah, WarPath, and Unreal Tournament 2004.
The game's story begins in the year 2044 on Mars with the UN establishing MARSCORP, John Chaser, the game's main character, wakes up aboard the HMS Majestic space station.
He doesn't know who he is, what he's doing there, why he's being searched for by men in black uniforms, and what they're going to do with him when they find him.
The player's goal in the game is to find out who the Chaser really is and why he is being chased. The story takes the player from the H.M.S. Majestic to the fictional city Montack on Earth, and then to Siberia, and finally to Mars, where the trail ends and I hope the truth can be found.