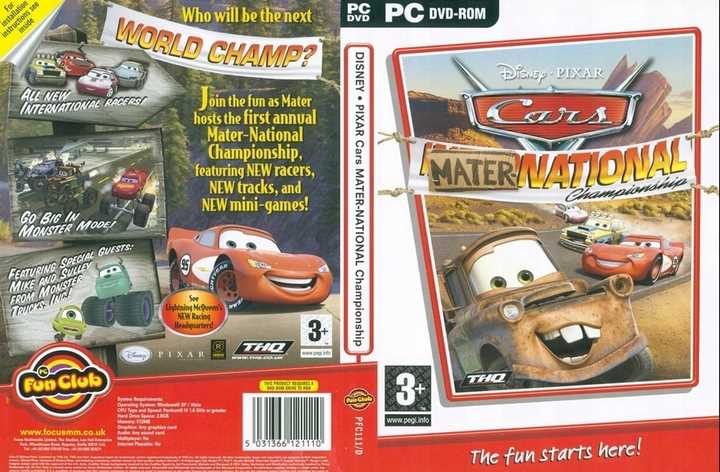 About This Game
Cars Mater-National offers fans of the film a new adventure set in the super-powered world of Radiator Springs.
The video game features all-new international characters competing for their chance to compete against Lightning McQueen in the First Annual Mater-National Race Festival.
Players explore the new and improved open world of Radiator Springs, complete with new tracks, mini-games, and over 10 multiplayer games.