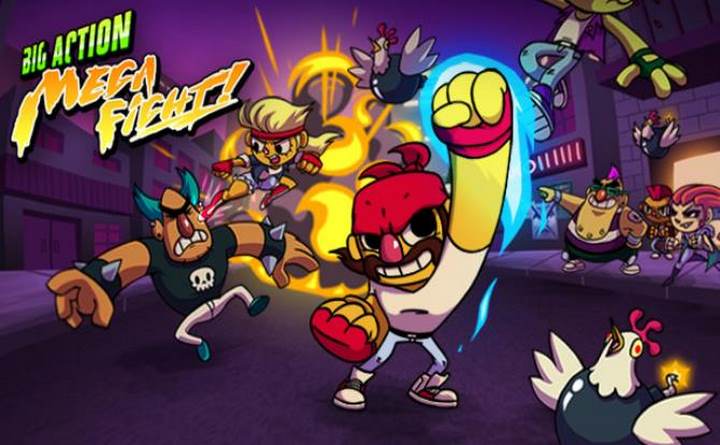 About This Game
Big Action Mega Fight! Free Download PC Game, is a classic single player beat 'em up/brawler with a modern twist! Hilarious 2D cartoon combat will leave you with your jaw on the floor and your hands full of blisters. Blast your way through levels filled with luscious art and unforgettable enemies. How fast can you SMASH?
Megatropolis is overrun with a new vicious criminal gang, the Clunks. You play as Brick Strongarm, a killer-moustache-sporting, iron-pumping gym aficionado with a penchant for lazy Sundays. But when the Clunks kidnap your best friend Hawk, justice calls. Get out there, rescue your friend, and save the city from crime and corruption!
BAMF! is an homage to classic 90s beat 'em ups like Final Fight, Turtles in Time, Simpsons Arcade and Streets of Rage, where intense cartoon combat meets tight controls and a satisfying difficulty curve.