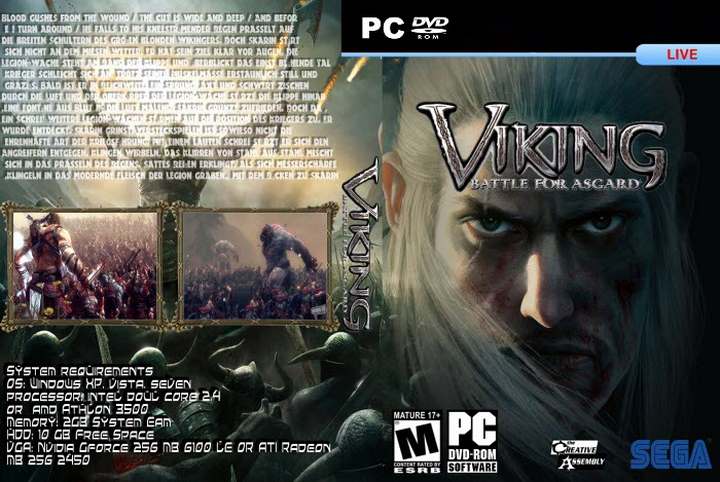 About This Game
Viking: Battle for Asgard is a "Hack & Slash" action and adventure video game. The game is based on Norse mythology, where the war between the gods has sparked new conflicts in the mortal kingdom of Midgard, where the champion of Freya, Skarin must lead the Vikings against the forces of the goddess Hel.
A fierce fight is taking place in Asgard, the realm of the Norse Gods. The battle has intensified and spread to the mortal world of Midgard and a champion must be found to influence this war that threatens the fate of Asgard and the gods.
The goddess Hel, daughter of Loki, has seen how her father has been banished from the celestial kingdom of Asgard for disobeying Odin's rules. Angered by Loki's fate, Hel now sets out to free the wolf-god Fenrir. Legend has it that she will bring about Ragnarök. With hers resurrected Vikings of hers, Hel marches towards the realm of Midgard.