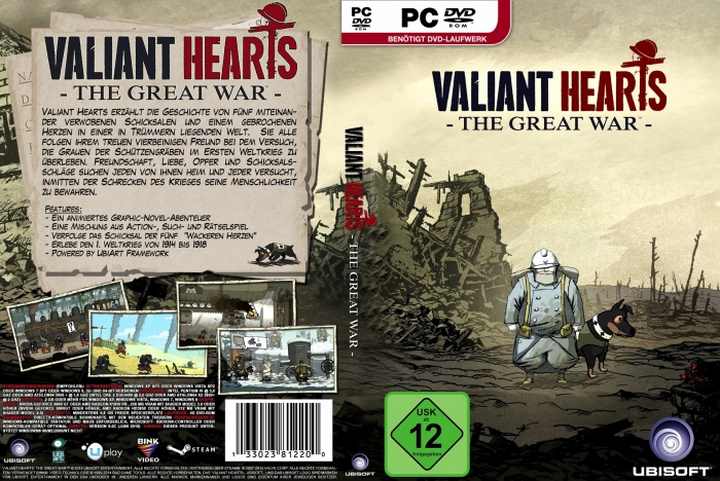 About This Game
Valiant Hearts: The Great War is the story of four intersecting destinies and a love lost in a world torn apart. Immerse yourself in this 2D comic adventure that mixes exploration, action and puzzles. Lost in the middle of the trenches, play with each of the 4 strangers who intertwine his destinies, relive the Great War and help the young German soldier to find his beloved.
Trust your faithful companion dog and send him across barbed wire and craters to solve puzzles or outrun your enemies.
Put blind faith in him, because this dog will be your best friend! An animated adventure comic From the verdant forests of the French countryside to wet trenches to snowy fields, journey through history in this emotional adventure game with a unique tone and style.