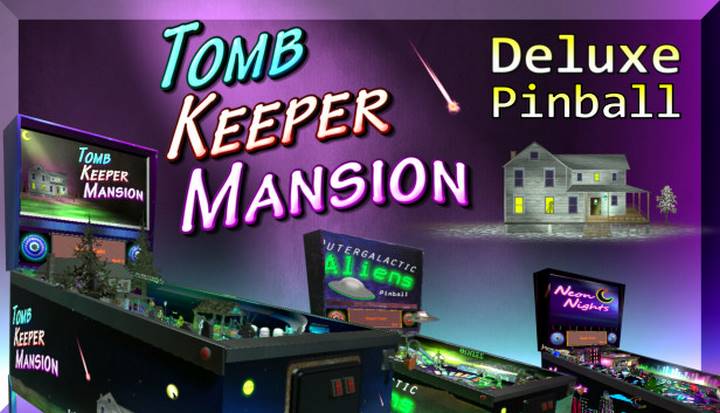 About This Game
Tomb Keeper Mansion Deluxe Pinball includes a total of 3 pinball tables. Tomb Keeper Mansion Pinball, Outergalactic Aliens Pinball, and Neon Nights Pinball are all included and can be accessed from the main menu. Tomb Keeper Mansion is a fast paced fantasy themed pinball table featuring eight main missions, four multiplier and extra ball missions, an extra kickback mission, multiball, and a very special coffin shot. There are a total of 17 missions!
Tomb Keeper Mansion also has a lower playfield that opens up on a mission activation.
Features include Steam online leaderboard support, full controller support, and mouse /keyboard support (keyboard uses both S and L keys and Shift keys for flippers).