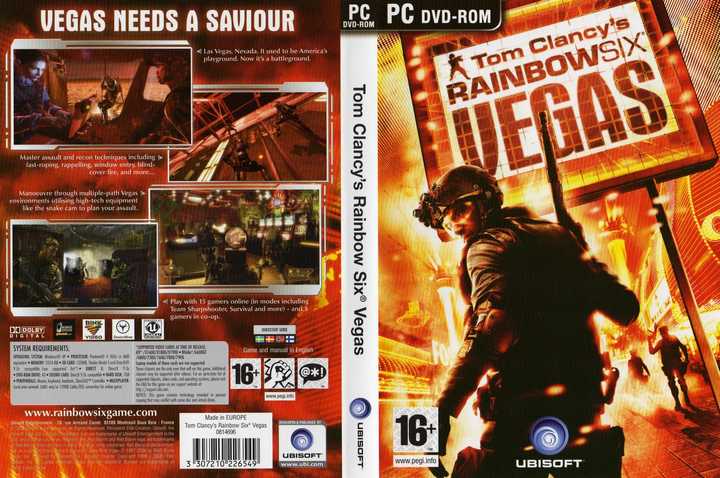 About This Game
Tom Clancy's Rainbow Six Vegas is the sixth video game in the Tom Clancy's Rainbow Six series. The plot introduces a new Rainbow team that has been sent to retake Las Vegas from a terrorist organization.
Vegas uses a health system similar to that of Call of Duty 4 Modern Warfare in which it regenerates when you do not receive enemy damage. Additionally, a third-person view has been included when players are up against an obstacle or corner and have to see what's behind them. Other changes include fewer enemies with much more developed AI.
The sequel Tom Clancy's Rainbow Six Vegas 2 has the same enhanced graphics engine and continues the story left by the first part through a new squad leader, which is completely customizable.