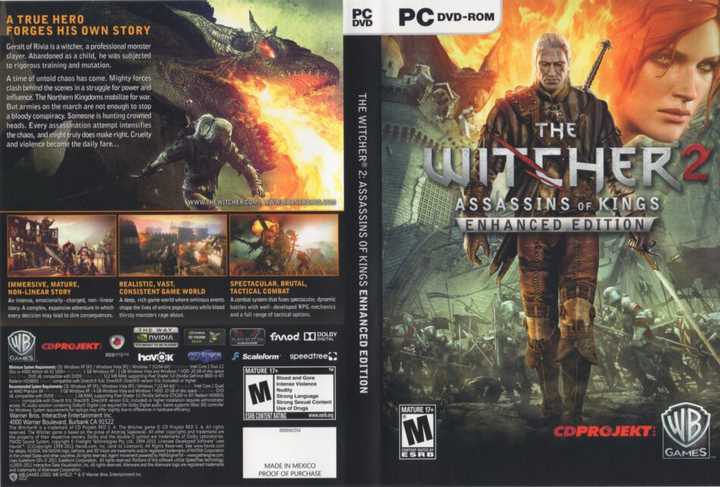 About This Game
The Witcher 2: Assassins of Kings is an action role-playing title and sequel to The Witcher video game. The game contains several possible paths and decisions in the story, as well as different endings.
Similar to the first game, the player takes control of Geralt of Rivia, one of the few remaining warlocks. Warlocks are humans who have been genetically enhanced and trained to kill monsters from a very young age.
They have special powers, which are different for each one. These include alchemy, magic, and the handling of weapons such as the sword.