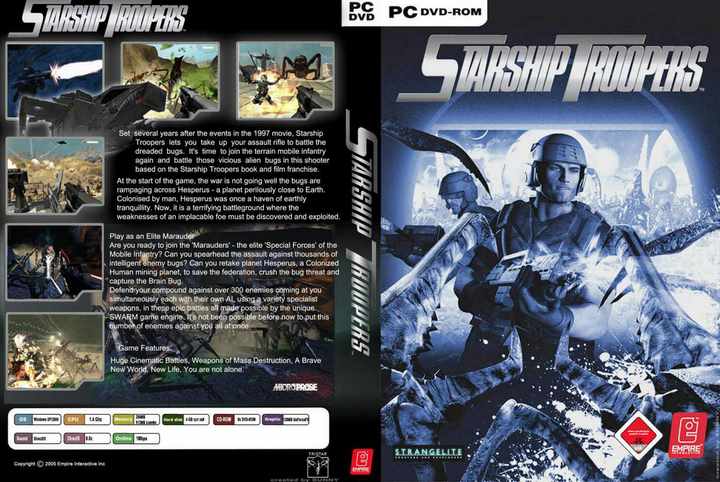 About This Game
StarShip Troopers is a first-person shooter video game developed by Strangelite Studios and published by Empire Interactive. The game is based on the events of the movie of the same name «Starship Troopers by Paul Verhoeven».
In StarShip Troopers you will face thousands of bugs with the help of a powerful arsenal, inspired by the original weapons from the movie. The different scenarios where the action took place have also been perfectly recreated.
In the not too distant future humanity has begun to colonize outer space. However, on one of these trips he meets a race of evolved insects. The battle between both species will be total when the insects attack the Earth and completely destroy Buenos Aires.