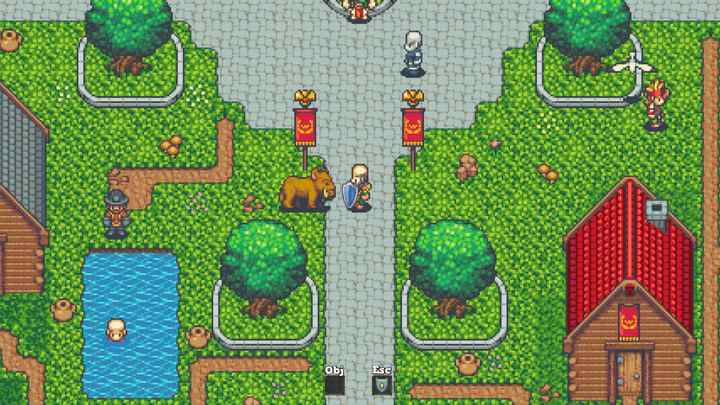 GAME DESCRIPTION
Con una ambientación en 2D y un estilo de juego clásico RPG, Sasel tendrá la dura misión de salvar al mundo de Saselandia de la terribles garras del Amo. Éste se interferirá en el ritual del siempre adorado Zas zas y logrará crear un mundo a su antojo en el que varios conocidos serán sus propios esbirros.
Ellos harán todo lo que esté a su alcance para que Sasel quede atrapado para siempre en este nuevo lugar y no pueda ocasionar problemas al amo en la realidad. Eso sí, lo que no contaba el terrible amo es que al igual que consigue llenar de vida ese mundo, también a traído a los mejores compañeros que Sasel podía tener: Los parroquianos.
DOWNLOAD LINKS
If You Liked This Game, Please Support The Developers By Purchasing It.
Gamer Library Respects The Intellectual Property Rights Of Third Parties, By Clicking On The Button Above You Are Infringing On Intellectual Property Rights Of The Enterprise That Developed This Video Game.