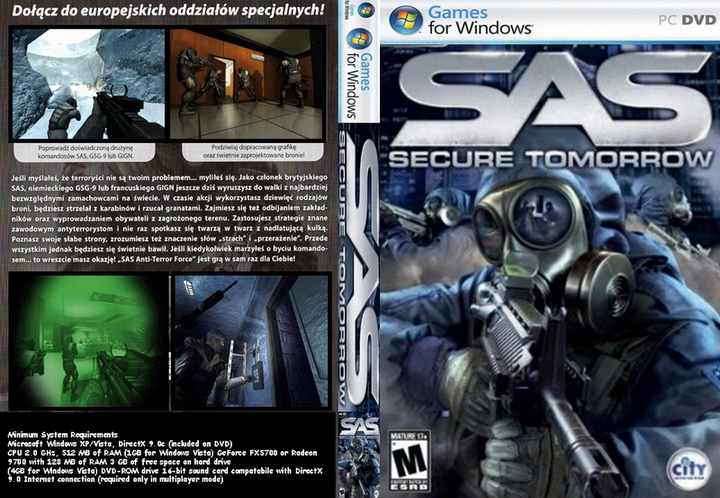 About This Game
SAS: Secure Tomorrow is a tactics, action, and first-person shooter video game created and published by City Interactive in 2008. A perfectly organized terrorist group has rescued its leader from a high-security prison.
Now the SAS (Special Air Service) comes into action. Back then, no one imagined that the situation would get out of hand. Join an elite military formation and help them in their fight against terrorism. Perfect training and technologically cutting-edge equipment give you the advantage over the enemy.
Participate in missions in places such as: a prison taken over by mutineers, a financial center in London, frozen deserts in Greenland or an underground nuclear reactor.