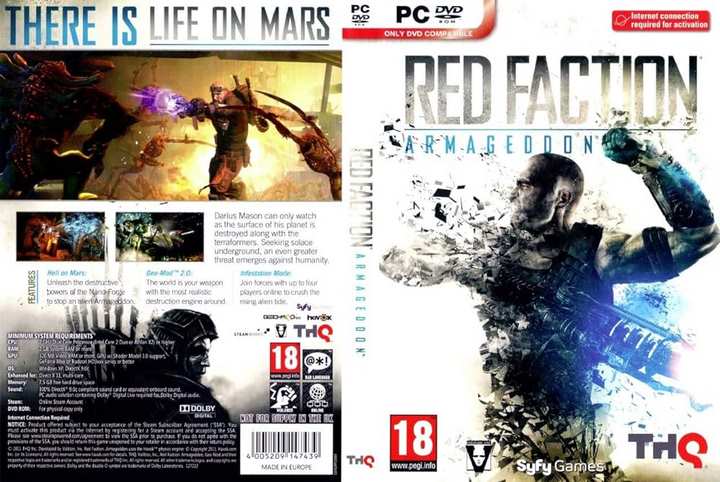 About This Game
Red Faction: Armageddon is a third-person shooter video game, the fourth installment in the Red Faction series. The game takes place on the planet Mars. It is set in the year 2175, fifty years after the events of Red Faction: Guerrilla.
Since the liberation of Mars, the planet's surface has become uninhabitable. When the immense Terraformer responsible for providing climate and air to Mars is destroyed, the atmosphere goes into chaos and supertornadoes and lightning storms engulf the planet.
To survive, settlers flee to underground mines and build a network of habitable caves. Five years later, Darius Mason, grandson of the heroes of the Martian Revolution, runs a lucrative business in Bastion, an underground center of colonial activity.