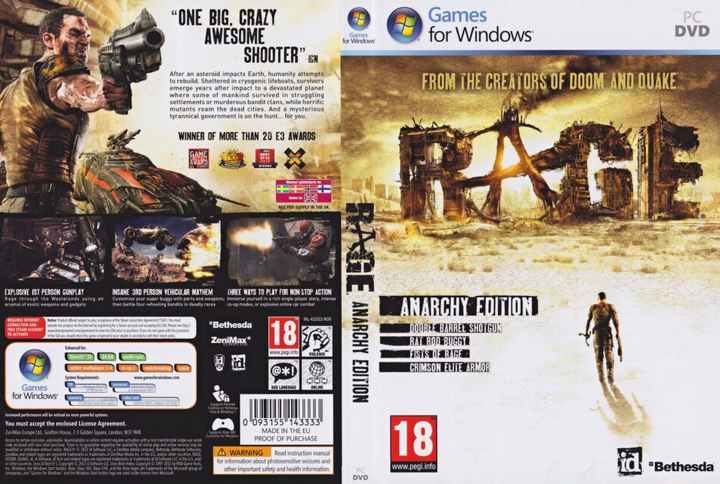 About This Game
RAGE is a post-apocalyptic style first person open world action video game. The game is set in the not too distant future after an asteroid impact left the Earth devastated with over 80% of the world's population extinct.
You will jump into the action in these vast wastelands to discover how the remaining humanity fights for survival against enemies such as mutants, gangs of bandits and the Authority (a tyrannical government regime that has taken a special interest in you).
With plenty of intense action, fast-paced vehicular combat, a vast open world to explore, and stunning graphics.