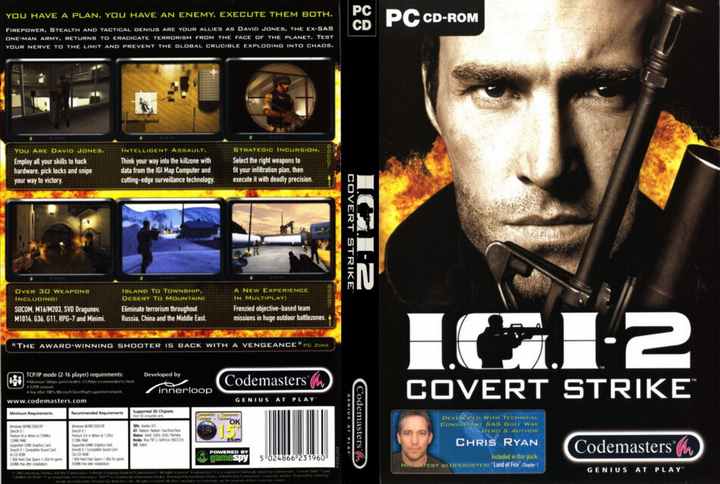 About This Game
Project IGI-2: Covert Strike is a PC video game developed by Innerloop Studios and published by Codemasters in the year 2003. It is a stealth-type first-person shooter. It is the sequel to the game Project IGI: I'm Going In made by Innerloop and published by Eidos Interactive.
The plot of the game is about David Jones, a former SAS soldier who now works for the secret US military organization codenamed IGI.
Set directly after the events of the original game, Jones conducts top-secret military operations by infiltrating airbases, ports, and secret government facilities located deep within enemy territories.