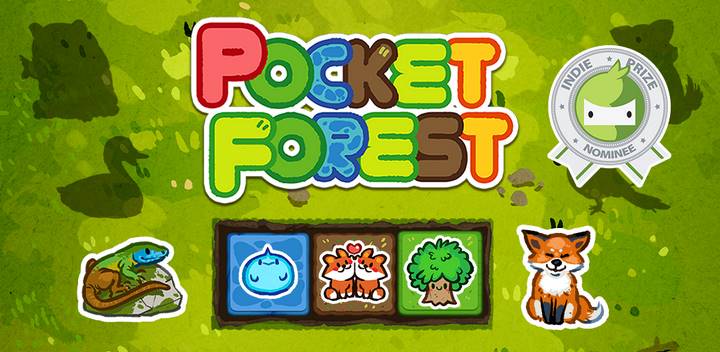 GAME DESCRIPTION
Pocket Forest is a Adventure game developed by FGL. An adventure full of forest friends awaits you! Swipe left, right, up, and down to move rows and columns. Combine resource groups of 3 or more. TAP to update resources in a tile merge style! Groups of 3 tabs will be merged into 1 tab at the next level. Continuously update your resources and watch your forest family thrive! Combine and combine more than 3 tiles for a higher score.
Each level has three super cute resources. Green tiles will be transformed into delicious trees that will eventually become mature forests. Blue tiles will condense into water droplets that moisturize soils, plants and forest animals! Brown tiles will give birth to kits (baby foxes) that will eventually form the cutest fox family you've ever seen. Keep an eye out for the number of moves left in each round to develop the best forest strategy. Newly merged tiles can be further combined into sets of 3 to continue maturing the landscape.
Unlock mysterious eggs to collect furry friends from the forest! There are tons of cute animals to collect and build biodiversity in your forest. Will you unlock a cute hedgehog or a cute fox below? There are tons of amazing cute animal friends to win.