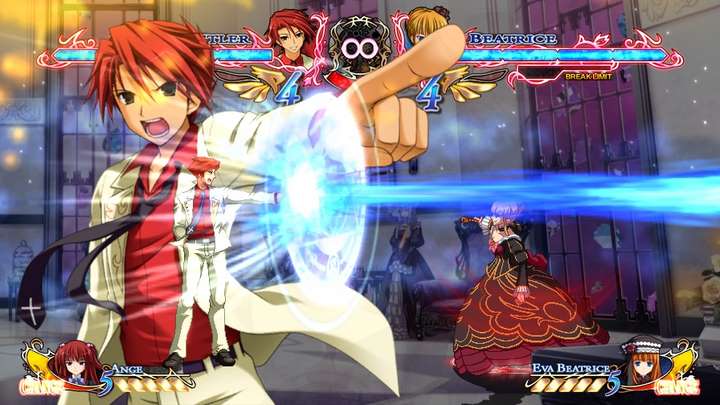 About This Game
The story of the visual novel tells about a group of eighteen people who are trapped on an island (Rokkenjima), and the mysterious and macabre events that occur around it.
After the first outcome a game begins in which Battler Ushiromiya and the Golden Witch, Beatrice compete, he to prove that all the murders could have been committed by a human while she tries to prove that they were committed using magic.
In Ougon Musou Kyoku Cross the story in arcade mode varies depending on the two characters we choose, continuing the game of Battler and Beato, giving it a definitive ending, reliving the story of one of the 8 games or some alternative story (usually comedy ).