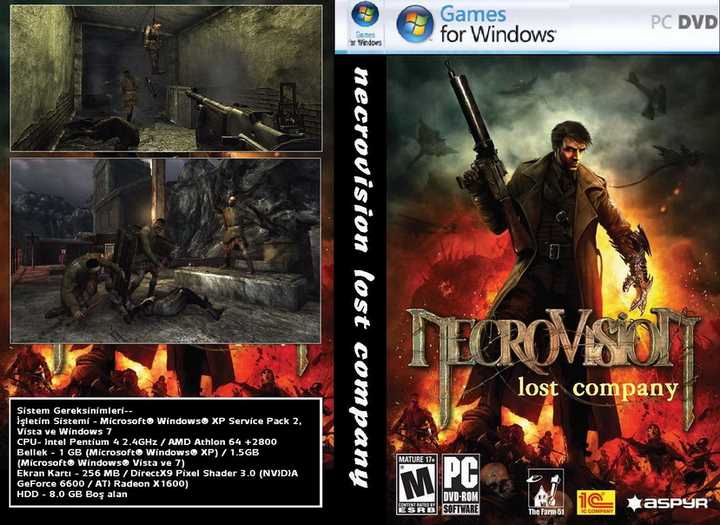 About This Game
NecroVision: Lost Company is the prequel to the original horror FPS, taking place before the beginning of the NecroVision story. It contains a large number of unique levels, characters, weapons, and gameplay elements as well as a new protagonist that presents the story of the original game from a totally opposite perspective.
The player is now one of the WWI German soldiers who discovers the evil forces unleashed by the war, begins to fight against them and leads the soldiers of all the nations that he collects on the front lines to fight in massive battles against zombies and demons, to end up becoming the first Necromancer to fight against Simon Bukner in NecroVisioN.
10 new levels in the single player campaign, 15 new characters, 6 new weapons, Wide variety of weapon upgrades, New vehicles to use in the fight – The FT17 tank and the Halberstadt CL.II plane, Various additional combat techniques single player melee, spells and fatalities.