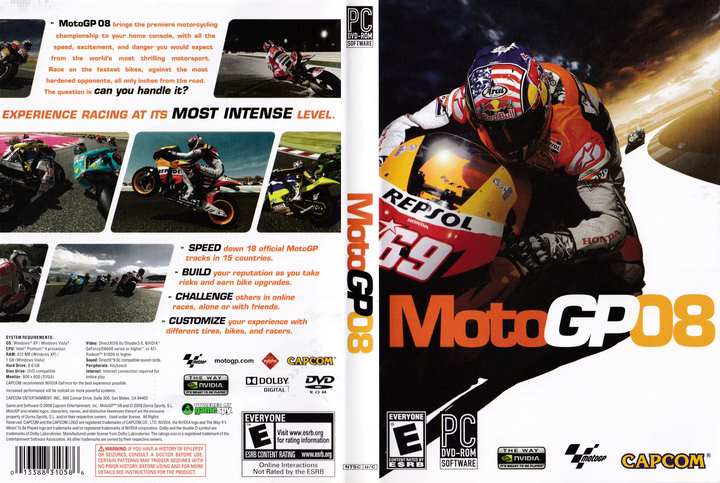 About This Game
MotoGP 08 offers us for the first time the possibility of competing in the different motorcycle championships (125, 250 and MotoGP). Great graphics and a dose of realism that, together with a great sound environment, will make us feel the excitement of the asphalt.
Accelerate as soon as you see the traffic light go out to be able to gain a few tenths that will put you in a better position when it comes to braking and overtaking your opponent in the first corner. From there, choose to follow in the wake of your competitors until you see the moment in which to accelerate the braking or give the maximum of your motorcycle's engine and launch yourself towards victory.
MotoGP 08 offers different game modes: Simple race, championship and an exciting career mode in which you will try to earn merit so that the best teams in the different categories will notice you until you get to ride the best motorcycles in the premier category.