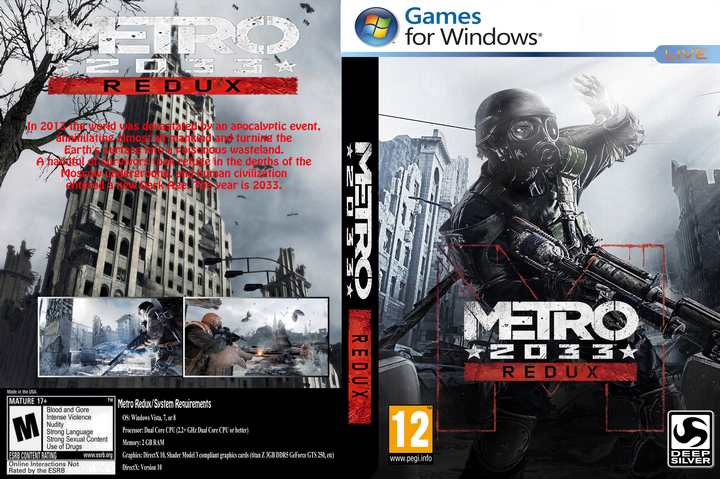 About This Game
Metro 2033 is a video game that combines action elements with survival horror and first person shooter elements. The game is based on the novel Metro 2033 by Russian author Dmitry Glukhovsky. The game takes place from the perspective of a boy named Artyom.
The story takes place in a post-apocalyptic Moscow, mostly within the capital's subway system, where the protagonist was raised, but occasionally the player must go to the surface to complete missions or get ammunition.
The locations visited in the game reflect the dark atmosphere of the tunnels, albeit in a much more sinister and gloomy way. Strange noises and phenomena are frequent, and for most of the game, Artyom relies solely on his flashlight to see in total darkness.