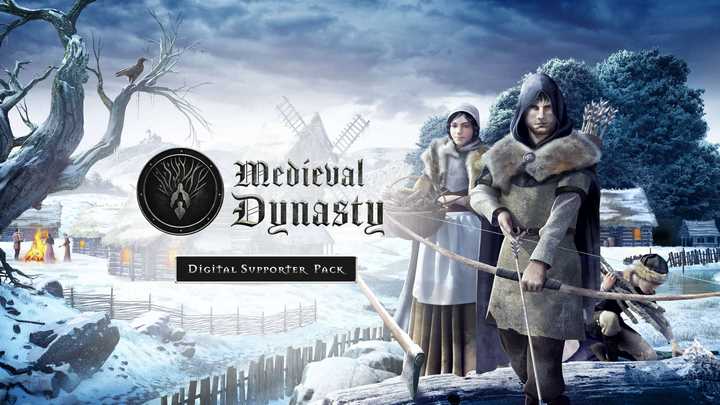 About This Game
Medieval Dynasty is a new simulation and role-playing video game that takes place in medieval times, an ambitious proposal that aims to be the definitive medieval life simulation game. The game features detailed graphics that create a beautiful and realistic open world landscape.
All 4 seasons are available with day and night cycles as well as realistic weather conditions. The environment is highly interactive with falling trees, caves to explore, fruits to eat, and much more. Build different structures with various levels, from shacks to stone mansions.
More than 60 pieces with which you can make weapons, tools, furniture and clothes. Varied wildlife and realistic AI, to name a few of the animals: wolves, boars, deer, rabbits, bears and more. Trade, quests, free play option, social and sentimental connections with NPCs.