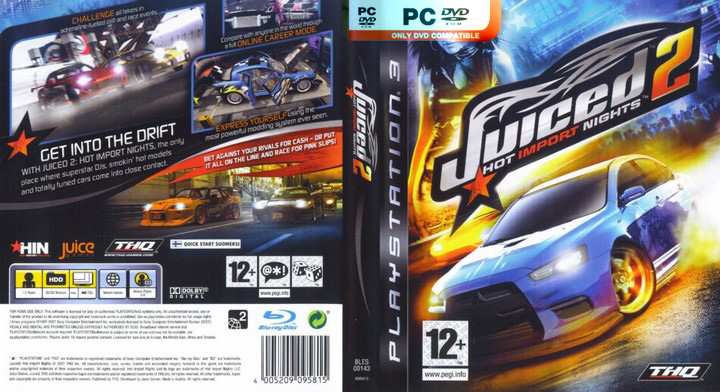 About This Game
Juiced 2: Hot Import Nights is a racing video game developed by the British studio Juice Games. It is a sequel to the 2005 game Juiced. It uses more advanced methods of car modification compared to its predecessor.
The game starts in a night club where the player selects his character and car. Juice Games has decided to remove the race schedule, the respect system and the drag races.
After choosing a character and a car, the player will get a list of available races, three of which must be won to proceed to the next level. Juiced 2 includes three types of races: Circuit, Destination, and Drift. A new feature in the game is the ability for the player to design his own character.