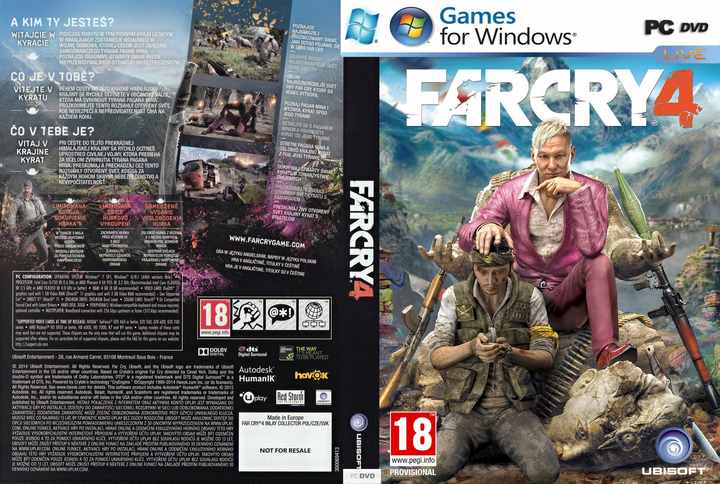 About This Game
Far Cry 4 is the fourth game in the acclaimed «Far Cry» saga which follows the same mechanics as its predecessors as a first-person shooter with an open world and realistic scenarios. The protagonist of the story is Ajay Ghale, who is hidden in the remote Himalayas, Kyrat, a country steeped in tradition and violence.
You will travel to Kyrat to fulfill your mother's last wish, but once there you will find yourself caught up in a civil war unleashed to end the oppressive regime of the dictator Pagan Min. Explore and navigate this gigantic world, where danger and the unforeseen lurk around the corner.
Discover the most diverse Far Cry world ever created. With settings ranging from the most lush forests to the snowy peaks of the Himalayas, you will travel through a world full of life. Leopards, rhinos, eagles and many more ferocious animals abound in a Kyrat inhabited by immense wildlife.