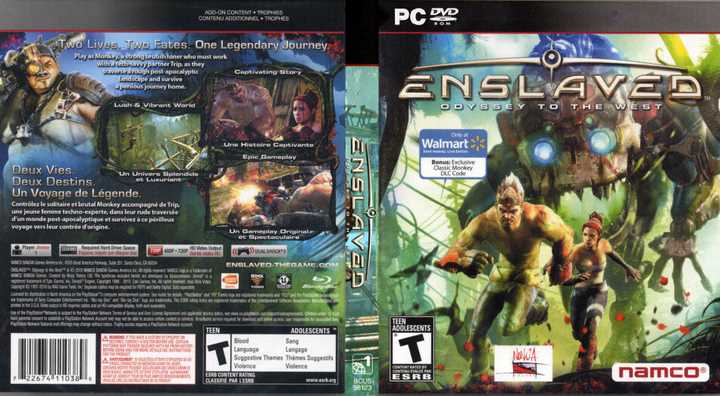 About This Game
Enslaved: Odyssey to the West, also known as Enslaved, is a third-person action-adventure video game. Embark on an exciting journey full of surprises with two disparate characters who must team up to survive in a dangerous post-apocalyptic America.
Travel 150 years into the future to find a ruined world reclaimed by nature with few humans left. Some mysterious slave ships kidnap the few survivors and take them west, where they never return.
The player controls Monkey, who can walk, run, jump, and fight with his staff. Monkey possesses great agility and physical strength, as he was raised in the jungle. He can climb trees, buildings, pipes, and reach hard-to-reach places. His considerable strength allows him to fight with a special staff that allows him to perform combinations of variable strength.