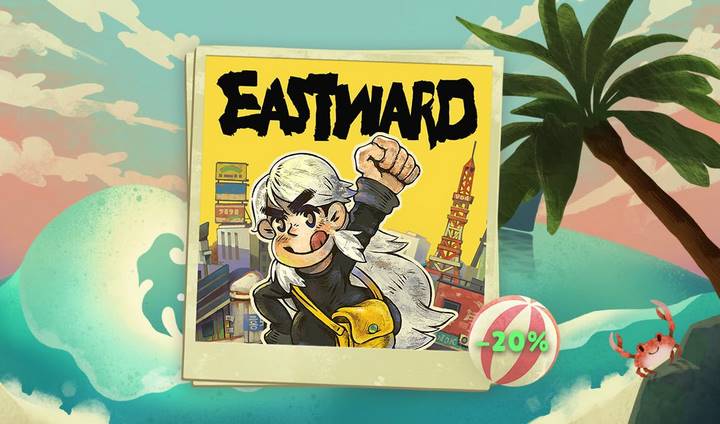 About This Game
Eastward is a single-player adventure video game with eye-catching pixel graphics in which you'll discover an incredible world with strange people but less and less populated.
a miner and a young man with strange powers come out of the underground to try to solve the problem that brings society to the brink of disappearance. Climb aboard a railway that spans the entire continent and stop at the town of your choice to explore.
In addition there are gloomy forests and terrifying towns. Face monsters and final bosses using a cool flamethrower or a frying pan?. Control Sam and John to solve puzzles and beat dungeons.