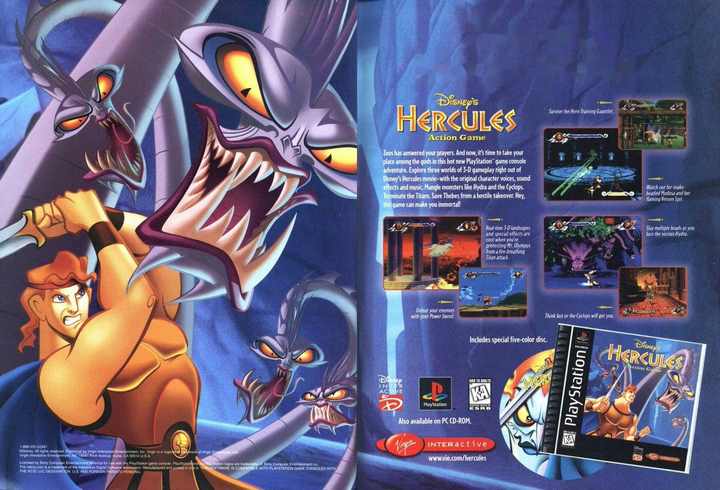 About This Game
Disney's Hercules Action Game is an action-adventure video game with two-dimensional graphics starring the hero of the Disney movie of the same name. The game follows (with minor changes) the plot of the film.
Hercules, son of Zeus, is stripped of his divinity and once on earth, surrounded by mortals, he must prove that he is a true hero to regain his status of immortality and be able to join his father and the rest of the gods on Mount Olympus.
To achieve this, Hercules must pass various trials and defeat many villains, ultimately facing Hades, ruler of the underworld.