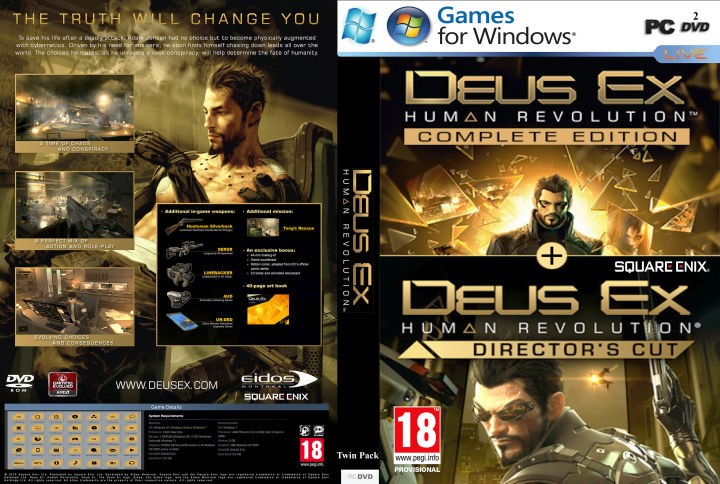 About This Game
Deus Ex: Human Revolution is the third video game in the saga that combines first-person shooters with the role-playing genre, "Deus Ex". This being a prequel to the first video game. The game takes place during the year 2027, 25 years before Deus Ex.
Nanotechnological improvements have not yet been developed, with biomechanics being the technology at the forefront. A scientist named Darrow has discovered augmentation technology (replacing body parts with robotic parts), which has created a new society, with people capable of doing things that were previously impossible.
However, problems such as overpopulation, poverty, among others, have also arisen. We will take the role of Adam Jensen the head of security at Sarif Industries, a leading company specializing in these augmentations.