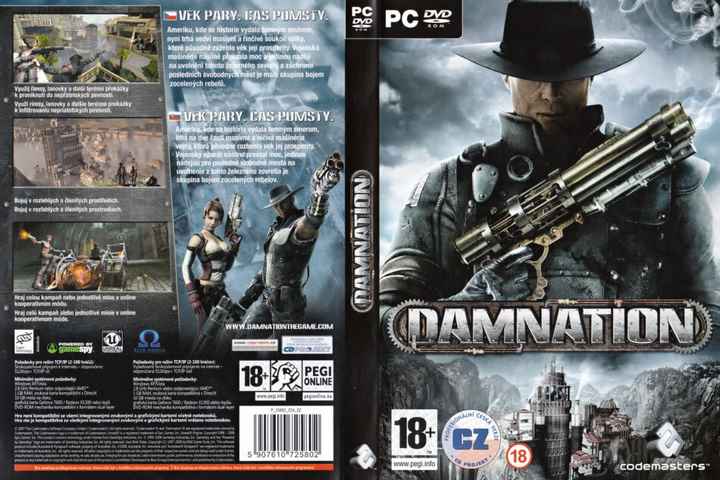 About This Game
Damnation is a game that belongs to the third-person shooter genre, although its developers described it as a "vertical shooter", given the extensions of the scenarios, full of jumps, elevated areas, platforms, terraces, ropes and ledges to access, etc.
These details were what both Blue Omega Entertainment and Codemasters promoted to show that Damnation was not going to be a shooter like the others. Apart from the great agility of the protagonist, he can also pilot several steam-powered motorcycles, given the Steampunk environment that prevails throughout the game.
Damnation's plot places the player on an alternate planet Earth, after the American Civil War. Here, steam engines and engines replace other combustion mechanisms.