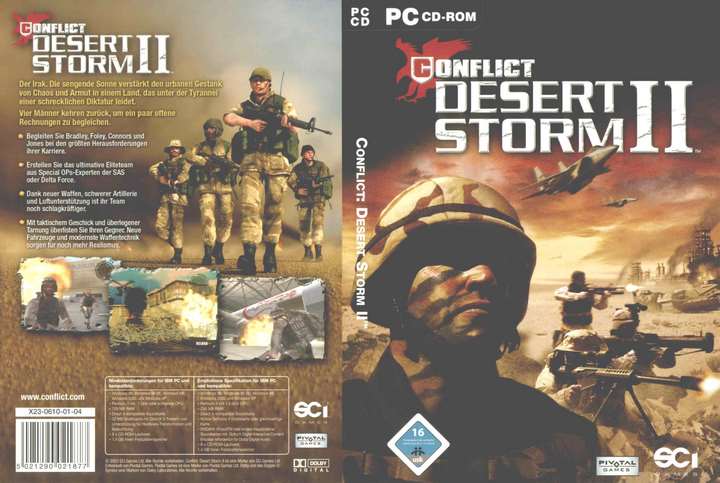 About This Game
Conflict: Desert Storm II – Back to Baghdad is set one year after the events introduced in the 2002 Desert Storm conflict.
The game focuses on the SAS and Delta Force teams operating in and around Iraq during the time of the Gulf War. Players must command a platoon of soldiers tasked with defending Kuwait against the Iraqi invasion.
Players will once again have to balance the need to act against the need to survive in a series of 10 missions designed to meet operational objectives.