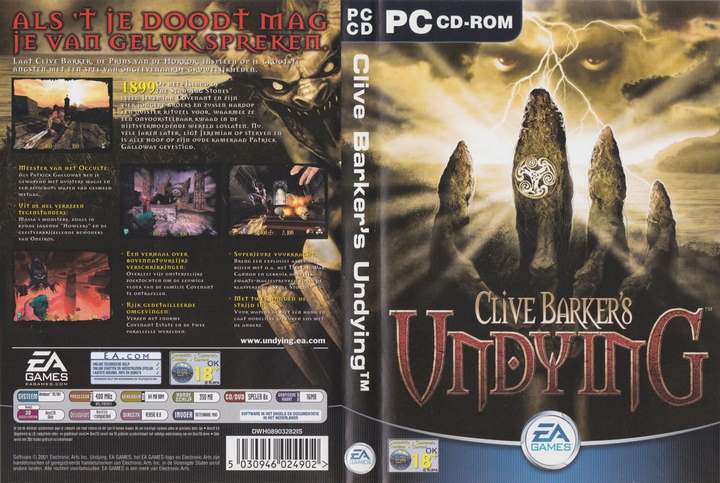 About This Game
Clive Barker's Undying is a horror video game for PC made by the company Electronic Arts with the full collaboration of the literary writer Clive Barker, prolific master of horror. The game takes place in an old mansion in which paranormal things are happening such as ghost appearances and people transformed into demons.
The objective is to find out what is happening and then eliminate these diabolical and bloody beings one by one. You must find out what has happened to the relatives of Jeremiah Covenant, your great friend (playing the role of Patrick Galloway) and General in Chief in the First World War.
All the traits and clues surround the Covenant family, due to a simple game of fear that Jeremiah starts when he wants to scare his brothers, but he does not know the demonic worlds he is getting into.