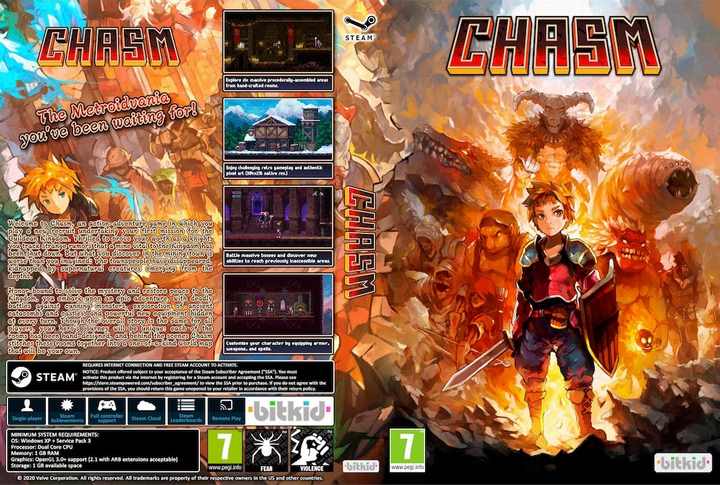 About This Game
Chasm is a video game belonging to the action-adventure and role-playing metroidvania genre with striking 2D pixel graphics. In this game you will take the role of a novice knight who undertakes his first quest for the Kingdom of Guildean.
Upon arriving at the town where you must investigate the strange rumors that a vital mine for the Kingdom has been closed, you will discover that things are worse than you imagined: people have disappeared, kidnapped by supernatural creatures that emerge from the depths.
Now it will be your duty to save the day and find out the mystery behind these creatures. Customize your character by equipping armor, weapons and spells. Gamepad support.