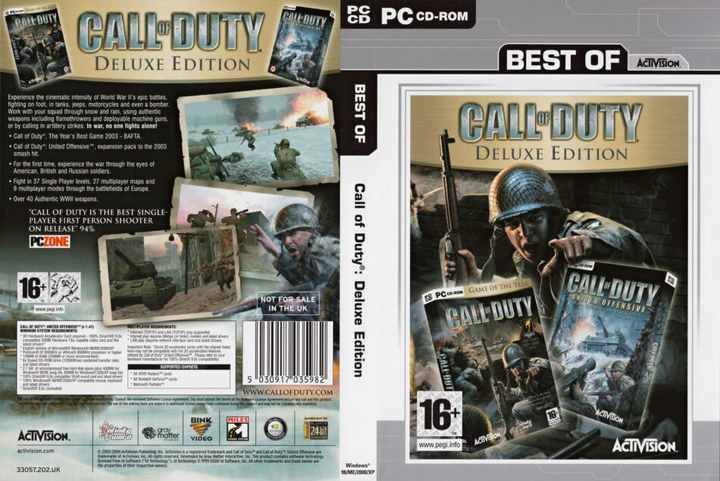 About This Game
Call of Duty 1 Deluxe Edition is a compilation of the first game in the Call of Duty franchise plus its expansion United Offensive in a single install. Call of Duty is a first person shooter (FPS) of the "war" type.
In the game we will take the role of an American, English and Russian soldier to face the German army in different parts of European scenarios, such as Stalingrad, The Ardennes or the Bocage.
The game has graphics that highlight highly realistic details, such as each soldier having a different face from the others.