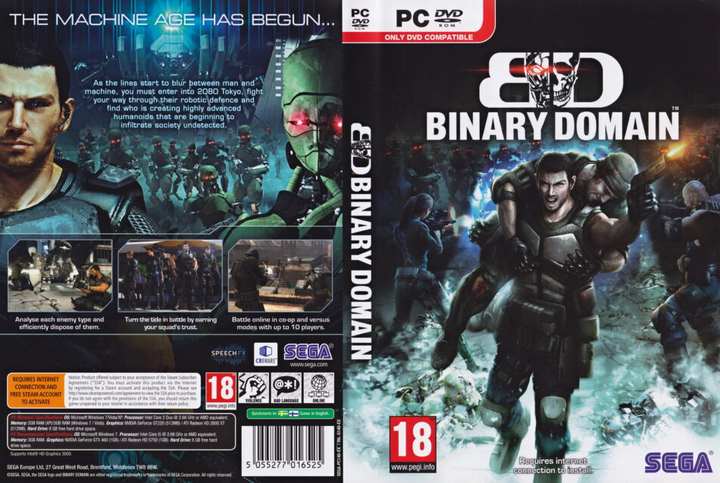 About This Game
Binary Domain is a TPS (Third Person Shooter) video game developed by SEGA. At the beginning of the 21st century, global warming has caused numerous floods on the vast surfaces of the Earth, which has caused three quarters of the world's cities to become uninhabitable.
In this way, governments were forced to build new cities above the water level, using the ruined cities as a base, leaving them to rot. With millions dead around the globe, robots were used as the main workforce to create new cities.
The American-based Bergen company came to dominate a vast majority of the world's robotics industries, making the United States the world's superpower. The Amada Corporation in Japan tried to sue Bergen for stealing their technology, but Bergen was too powerful and the attempt was in vain.