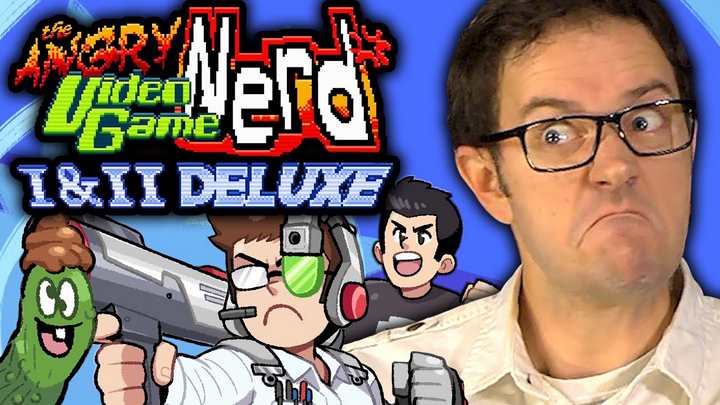 About This Game
Get ready for ULTIMATE NERD RAGE in "Angry Video Game Nerd I & II Deluxe" – the retro-inspired action platformer! Take control of The Nerd as you embark on an epic gaming adventure like no other. It's two games in one with a special new final chapter.
Deluxe brings you a wacky overarching plot between all 3 chapters too! Navigate through challenging levels while facing off against classic gaming enemies and bosses.
Featuring stylized pixel art inspired by classic retro games, AVGN Deluxe brings a nostalgic charm to your screen, immersing you in a world of retro goodness. With a highly energetic soundtrack that pumps you up while you jump, shoot, and dodge your way through each level, you'll be on the edge of your seat!