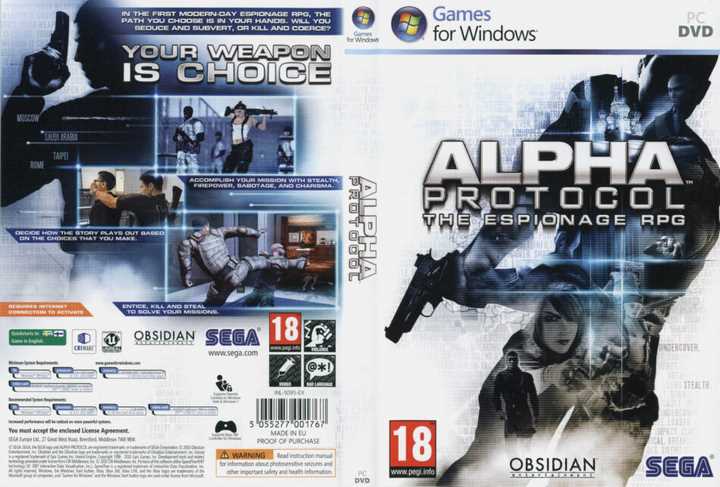 About This Game
Alpha Protocol is a role-playing, action and stealth video game that revolves around the adventures of field agent Michael Thorton. This Third Person Shooter allows the player tools including numerous firearms, hand-to-hand combat using the Kempo technique, and different espionage gadgets.
The player can also gain experience points by being an RPG. These points can be placed in any of the ten different abilities available to the character.
These skills will increase the ability to use certain weapons and grant different abilities on them (target more targets, more accuracy, etc.) Alpha Protocol has multiple endings depending on the choices you make.