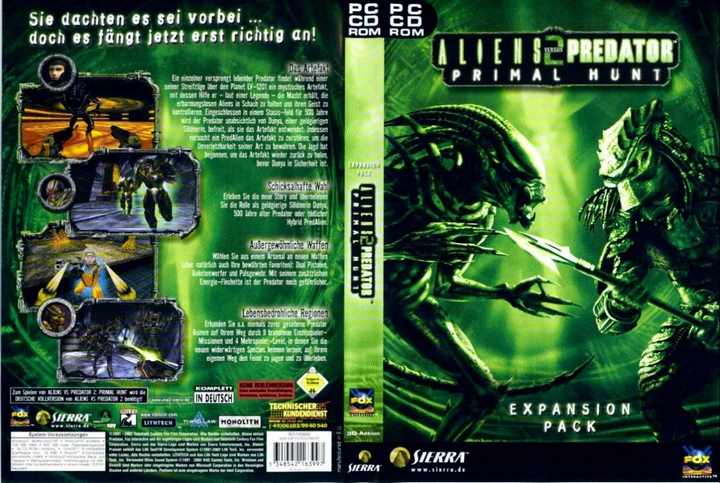 About This Game
Alien Vs Predator 2 is a first-person action video game that stands out from the rest in its gameplay because it offers three races, and each one requires different tactics. The Marine is the most classic, and fans of the genre will quickly feel right at home.
It depends on a futuristic arsenal but based on current weapons: pistol, machine gun, rocket launcher, grenade launcher, shotgun, flamethrower, sniper rifle, mini-machine gun and the smart weapon so well known from the Alien movies.
The Predator requires a stealthier and more intelligent type of play, thanks to its varied and powerful arsenal and cloak of camouflage. As in the case of the marine, Monolith have included some new weapons, such as the net launcher or the bombs, and have modified the management of energy.