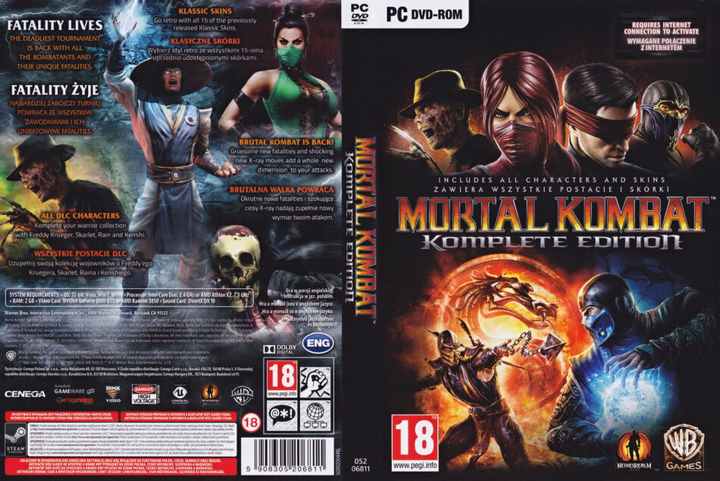 About This Game
Mortal Kombat: Komplete Edition is a special edition of Mortal Kombat 9 that will allow us to enjoy the original game with all the downloadable content released to date. Mortal Kombat 9 is a fighting video game, with a two-dimensional plane and three-dimensional graphics. It is the ninth installment in the Mortal Kombat series.
The gameplay is in 2D as it was in its beginnings, according to Ed Boon the second most requested feature by fans in the new title. According to the American magazine Electronic Gaming Monthly, going back to 2D is a success, since it makes the special movements of the characters faster and more effective.
Throughout the game, characters are discovered with whom they can later be played. In story mode, the player will not be a fixed character, as the character will change as the chapter ends.