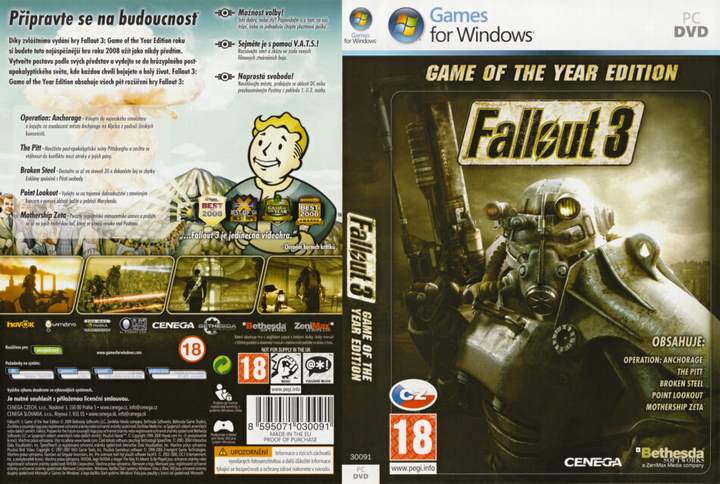 About This Game
Fallout 3: Game Of The Year Edition is the definitive edition of Fallout 3, a first-person action video game where you can create a character of your choice and fully immerse yourself in a startling post-apocalyptic world, where you must fight for survival in every moment.
Fallout 3: Game of the Year Edition includes all 5 expansions to Fallout 3: Operation: Anchorage – Enter a military simulation environment and fight to liberate Anchorage, Alaska from Chinese Communist invaders. The Pitt – Travel to the post-apocalyptic ruins of Pittsburgh and become entangled in the conflict between slaves and their Raider masters.
Broken Steel – Raise your level to 30, and lay waste to the remains of the Enclave along with Liberty Prime. Point Lookout – Embark on a mysterious adventure in a vast swamp along the Maryland coast. Mothership Zeta – Defy hostile aliens and escape the alien mothership orbiting miles away from the Capital Wasteland.