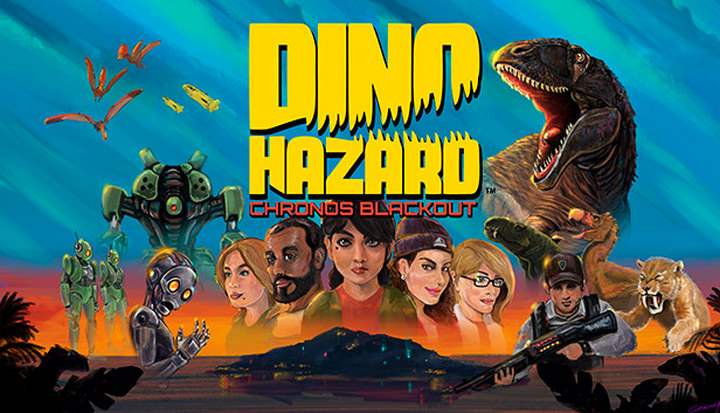 About This Game
Dino Hazard: Chronos Blackout is a mix of every game you love from the SNES, GENESIS and PS1 eras, with a carefully built narrative and art style. It is a charming JRPG about friendship and courage in a dystopian context with varied mechanics and alternate endings.
A group of people is trapped in a high-tech facility on a tropical island in the year 2147. They need to survive a malicious artificial intelligence system while fighting against dinosaurs and hacked robots.
Explore a vast island with distinct ecosystems and creatures. Mandatory grinding is not essential, but players can enjoy fast-paced strategic combat focused on character traits. You can solve conflicts with either HATE or LOVE strategies that influence the environment around you. Gameplay possibilities expand as you restore the facilities.
You play as a very distinct group of characters that need to overcome their differences to defeat a common enemy. You must administrate their skills to restore facilities before it is too late. Discover who is the malicious antagonist and escape its traps and puzzles to survive.